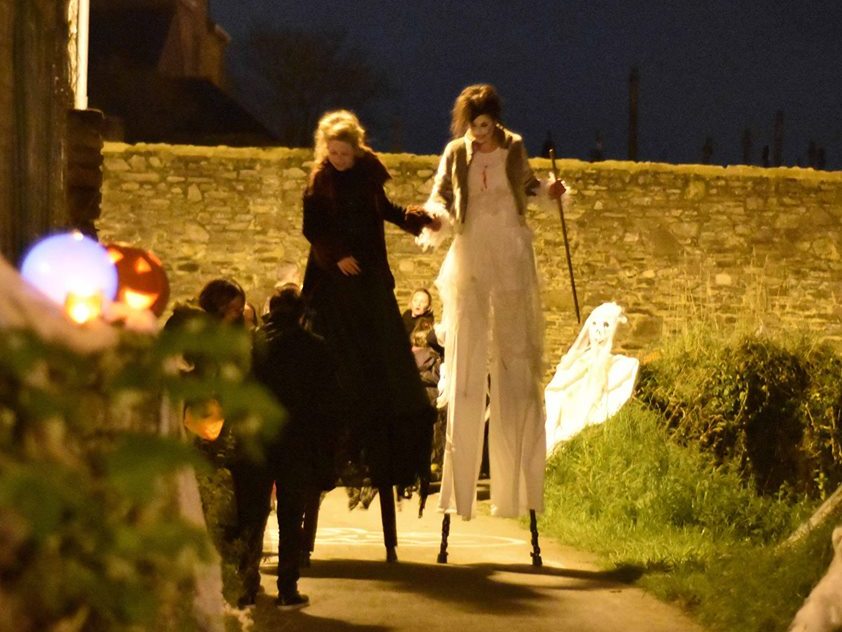 Halloween
bazouges-la-perouse
On the 31/10/2021

On the night of the 31th of October, face your fears in family with a hudge Halloween party ! Activites, ball of the witches, fear way… plenty of surprises are waiting you !

The evening, created by the parents' association of the public school, is lead only by volunteers ! Editions after editions, the party went from the school to the center of the village and grown in fame, being inspirated by the Halloween celebrations in the United States.
In 2019, it's more than 6 000 people which came discover Bazouges-la-Pérouse, character village transformed as a scary city !
Activities : make-up for children, ball of the witches, concert, food available on place… and the scary way of fear, with a journey for courageous chidlren and a most terrifiyng one for grown-up which always keeps cool.
Think to wear your most scary costumes for this night full of terror and one of its kind !
This year 2020, due to the sanitary crisis, the organizing committees decided to cancel the 2020 edition of the festival.See you on 2021 to shake in your boots in the streets of Bazouges-la-Pérouse !
Contact
Phone : 06 69 53 68 35