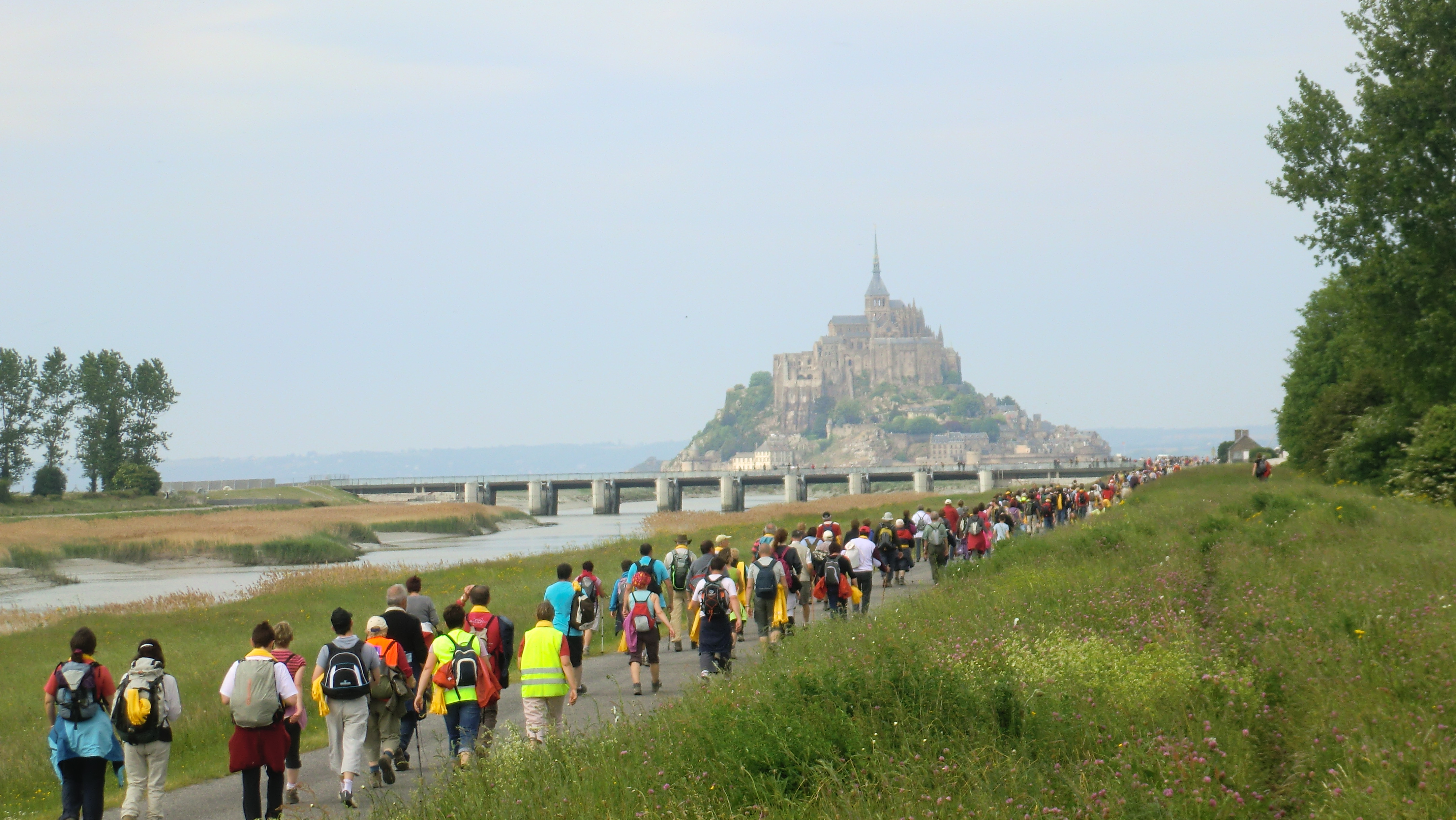 Hike – The 35000 steps of Bazouges
bazouges-la-perouse
On the 01/05/2021

Every year, the Rando Bazouges association invites you to take up a challenge : cover 25 km and 35 000 steps to link the Villecartier forest to the Mont-Saint-Michel !

The hike is cancelled in 2021 due to the sanitary crisis.
The Rando Bazouges association organize since 29 years old this hike named "Les 35 000 Pas Bazougeais" to the Mont-Saint-Michel.
She revive a medieval custom : the inhabitants of Bazouges-la-Pérouse used to make a pilgrimage to the Mont-Saint-Michel every first Sunday of May. Every year, find more than one thousand of hikers for this reknowed hike.    
The departure is on the forest of Villecartier, near the pond, for a group start at 8.30 AM.
On the journey, on Vieux-Viel, a breakfast stop is provided for free (hot drink, fruit, cake).
Another grouping is scheduled on Pleine Fougères before going to Pontorson.
It's during this last stop that you can picnic in music on the riverside of the Couesnon, where an aperitif and a coffee is provided for free.
Once your meal is finished, you can continue by yourself the hike, following the ways bordering the Couesnon river to the Beauvoir dike, where at 4 PM, drinks and cakes is offered to the hikers.
The return is provided by buses, with a regular alternation, to drop your at the Villecartier forest.
For walkers which want to follow only a part of the hike, the association provided a bus service in the towns of Vieux-Viel and Pleine Fougères for those who can't continue to walk to the Mount.
The circuit is adjustable, some walkers can take the bus and continue the hike later.
Practical adivce : You can prepare your picnic in iceboxes with your name writted on it. At the departure, volunteers will take them to drive them until Pontorson at the picnic area !
Contact
Phone : 02 99 97 40 94