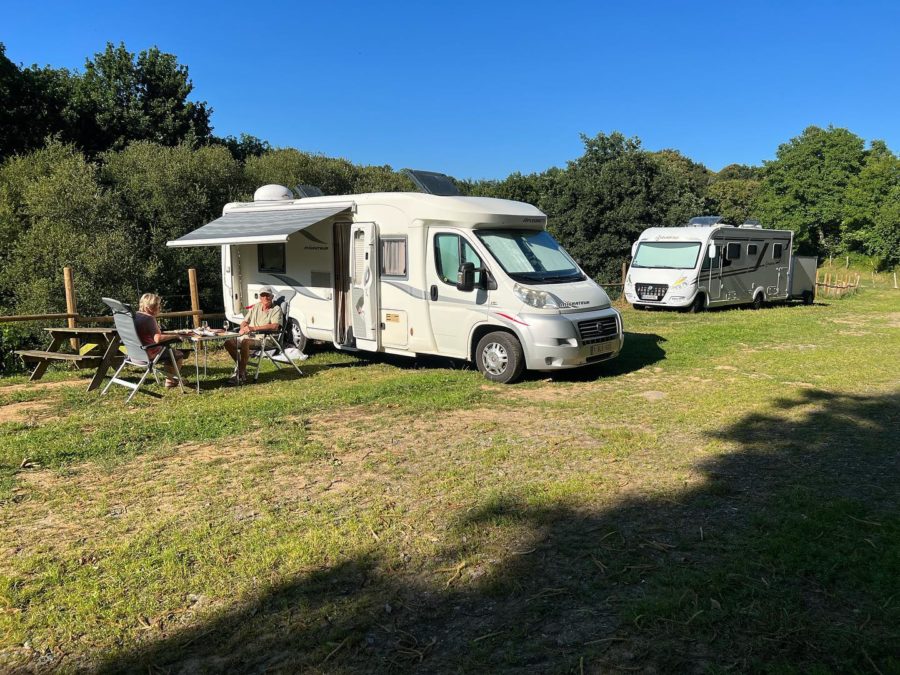 Farm of la Rondaie campervan area
La Rondaie - Tremblay 35460 Val-Couesnon
TELEPHONE : +33 (0)2 99 98 20 89
Set on a valley, the farm of la Rondaie has always produced pork meat (charcuterie). They welcomes your on their campervan area. The area is member of the France Passion Network.
Indulge in a quiet stop on the farm, at a few steps of the farm shop where you can sample the meat produced on place and other local specialities.
This campervan area let you park and stay for the night on a dedicated area, but the water emptying is forbidden.
Nearby :
– Shops : Farm shop (on place), Spar minimarket (at 3,5 km), Drugstore (at 3,5 km)
– Place to visit : Animal park of Le Chemin des Iles (at 3,5 km)
– Hikes (French leaflet) : Sentier des Semis, Balade à Louis
– Bike (French leaflet) : Voie verte VD 3 – Fougères-Antrain
• Number of camper places : 5