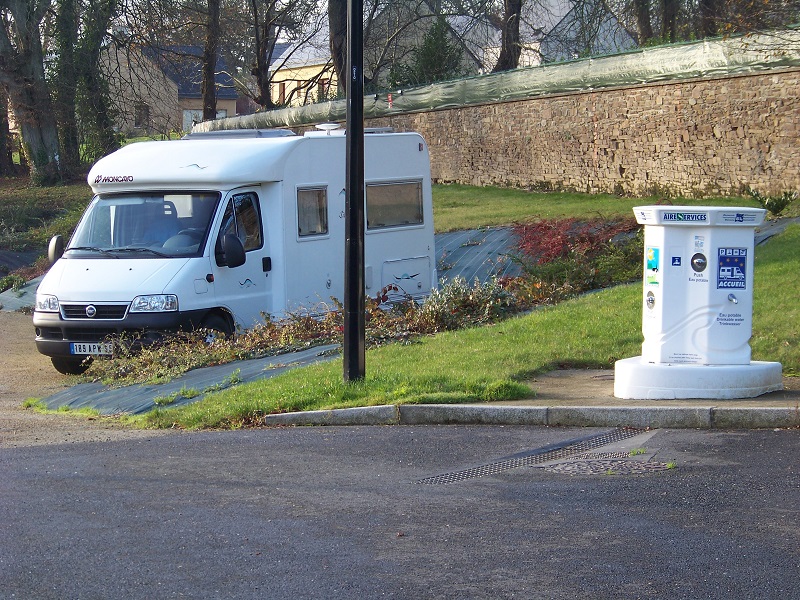 Bazouges-la-Pérouse campervan service area
TELEPHONE : 02 99 97 44 11
The town campervan service area of Bazouges-la-Pérouse is located in a verdant area near of the town-centre of this Character Village. You can then stroll around in the old streets to discover a rich architectural heritage of granite and timber-framed houses.
Nearby :
– Shops : Bakery (at 450 m), Drugstore (at 200 m), Bank Crédit Agricole (at 400 m), Supermarket Utile (at 300 m)
– Restaurant Terre et Mer (at 350 m)
– Tourist Office (at 400 m)
– Bazouges-la-Pérouse, character village
– Places to visit : Le Village, art experimentation site (at 270 m), the Bellevue park (at 400 m), The Gardens of la Ballue (at 4 km), the forest of Villecartier and Récrénature (at 7,3 km)
– Hikes (French leaflet) : La Boucle de Martigné, Circuit de La Ballue, Bazouges-la-Pérouse- Le Grand Tour de Villecartier
– Bike (French leaflet) : Cycling loop – Chemin des Grands Chênes
Service
Free parking | Water and electricity terminal : Free | Dirty water emptying : Free
The water terminal is open from March to the end of November.
• Number of camper places : 7