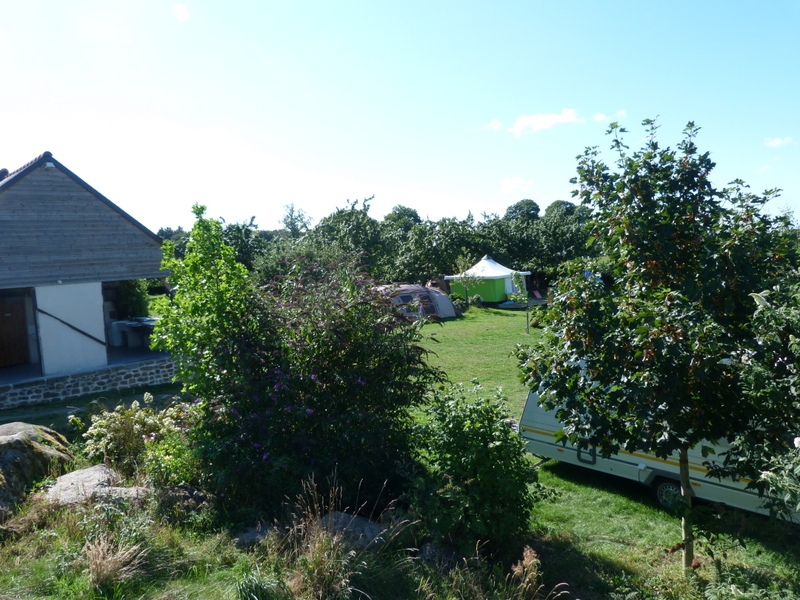 Entre Pierres et Collines campervan area
TELEPHONE : 02 99 95 69 09
A peaceful area at the middle of preserved environment.
Welcome to the holidaymakers from the campsite "Entre Pierre et Colline" !
Far from the crowd, many activities are to share on this campsite where you can spend time with the farm animals. Stroll with a donkey can be made at the departure of the farm.
The campsite owners welcome you in a friendly atmosphere in this exceptionnal natural space of 5000 m² distributed between 6 spaces open to the campers and campervan owners.
Nearby:
– Shops : Votre Marché minimarket (at 1,2 km), Butcher's (at 1,2 km), Bakery (at 1,3 km)
– Restaurant le Kasteller (at 850 m), Restaurant Café Casse-Graine (at 2,7 km)
– Places to visit : The Garden of water (at 1,4 km), Botanical Gardens of Haute Bretagne (at 2,7 km).
– Hikes (french leaflets) : Boucle des Ecrivains, Circuit des Légendes, Circuit de Bagué, Cirque du Diable
– Bike (French leaflet): Cycling tour – Les Balcons du Coglais
Service
Paid parking : 5€/adult | 4€/teen | 3€/child | Free for child under 2 years old
Water : included in the price | Electricity : 3 € per day
• Number of camper places : 6